Visit Responsibly
Thank you for helping keep our destination pristine and enjoyable for everyone!
There is nothing more important to our community than keeping our beautiful natural resources clean and intact! With several rivers, hiking trails, and wildlife sanctuaries, it is important for residents and visitors to remember a few small things that can make a big difference. If we all work together, we can ensure that the cities of Crystal River, Inverness, Floral City, and Homosassa stay pristine for generations to come!
Keep Our Springs Healthy:

The beauty of our local springs draws many paddlers and swimmers who want to experience this unique natural wonder for themselves! While taking in the scenery, it is important to treat these delicate and important ecosystems with care and respect.
Here are a few simple ways to keep our springs in tip-top shape for years to come:
Keep off rocks and shoreline to help prevent soil erosion and decreased water visibility.
Do not pull kayaks onto the shoreline or tie them to vegetation as this also erodes soil.
Tie off paddle craft in designated areas or use a vegetation friendly anchor.
Avoid trampling vegetation and kicking up silt, this can negatively impact water quality.
Refrain from climbing trees as it can be dangerous and could potentially harm vital vegetation.
Say no to disposable items like water bottles and wrappers that can be easily lost in the water.
Never throw out litter or leave garbage behind!
For more information on protecting our springs, visit the Southwest Florida Water Management District's website by clicking the following link: SWFWMD Website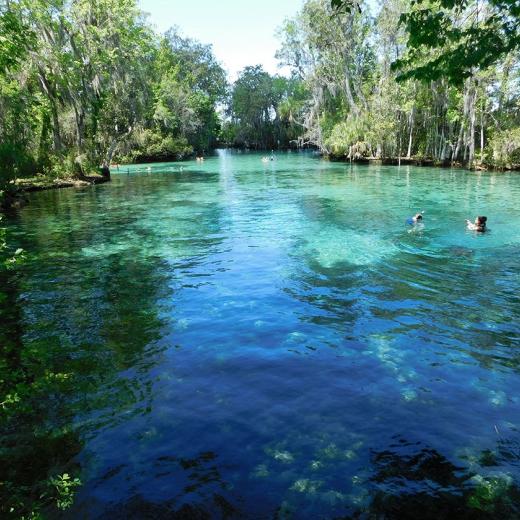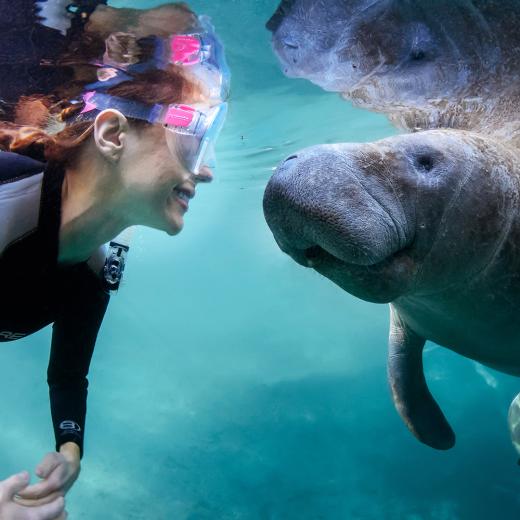 Mind your Manatee Manners:
It is our hope that all of our guests can strive to be more like a manatee, and we do not just mean majestic and adorable!
It is important to treat any and all wildlife you encounter with respect. This means maintaining an appropriate distance, limiting any unnecessary noise or commotion while in their habitat, and never feeding the wildlife.
By respecting our local wildlife and their needs, we can help to make this community a sanctuary for these animals to thrive!
For more information on how to interact responsibly with manatees, watch the Manatee Manners video available on our website at this link: Watch Manatee Manners
Respect Boating Speeds:
Safe boating is always essential, but it is especially important in our community for a few reasons. Manatees tend to be slow movers. Boaters should pay close attention to No Wake Zones to avoid causing any harm to these gentle giants.
During scalloping season, many areas along our Gulf Of Mexico coast are filled with divers hunting for their dinner! This means boaters should use the upmost caution during the season (July 1st- September 24th) and pay close attention to diver flags.
Our rivers are a paddling paradise! Boaters who approach a kayak or paddle board should do their best to limit wake and avoid capsizing someone on a nearby paddle craft. In exchange, paddlers should stick to the outer edges of the waterways, making it easier for boaters to navigate potentially shallow areas.
With mutual respect, our boaters and paddlers can both enjoy a day out on the water!
For more information on safe boating, check out the Florida Fish and Wildlife Conservation Commission's Guide at this link: Boating Regulations Guide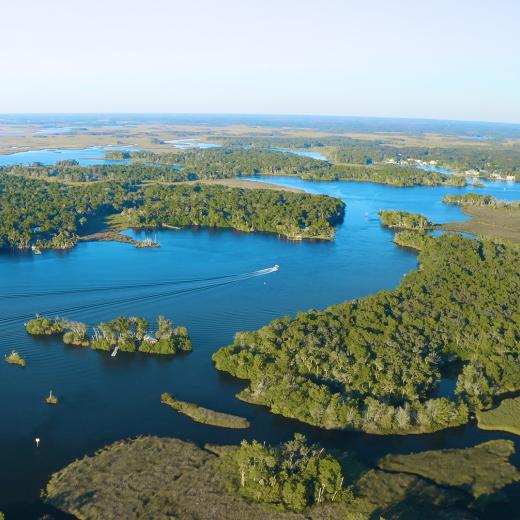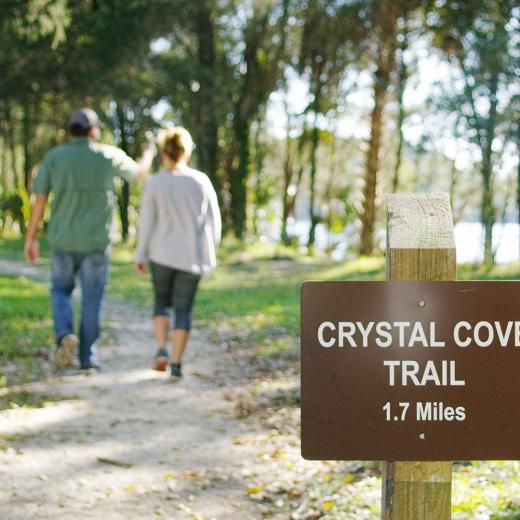 Keep Nature Clean:
Remember, leave nothing behind but your footprints! You have probably come to our community to enjoy a taste of our untouched natural beauty, so it is important to leave it just a pristine as you found it for the next visitor.
It is the little things that make the biggest difference like disposing of your trash properly, or even choosing reusable options for things like water bottles and shopping bags!
If you happen to find a piece of garbage during your travels, you can help us maintain the natural beauty of the area by picking it up and tossing it in the next waste container you see.
It only takes small efforts from everyone to keep our community clean!




Be Kind to Everyone:
We know this seems like a simple idea that we all learned when we were young, but it is always good to have a small reminder that not everyone in town is on vacation, no matter how much we would like to be!
Simple gestures, like respecting quiet hours in the evening and avoiding walking or parking in resident's yards, make a big difference to those who call this community home!
Our community truly appreciates every effort made by our visitors to keep our little slice of paradise peaceful!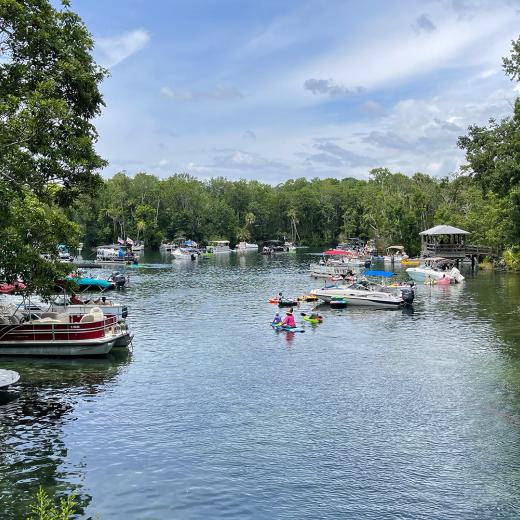 It is our hope that you have a truly unforgettable experience while visiting Crystal River, Inverness, Homosassa, and Floral City. By working together with our local community, you can help us ensure that our area remains a great place to visit!
Learn More About Keeping Our Environment Healthy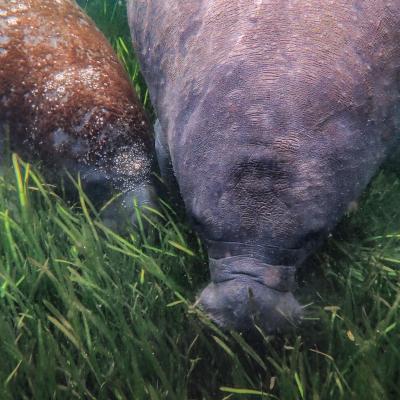 Restoring the native ecosystem has many benefits including feeding our favorite floating friend, the West Indian Manatee. Local, grassroots, organization Save Crystal River is successfully restoring...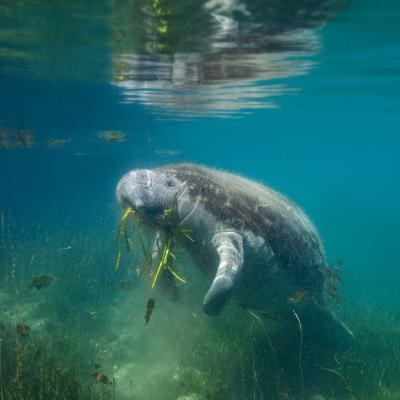 Crystal River is known as the Manatee Capital of the World for the hundreds of manatees who gravitate there in the colder months — from mid-November through the end of March — to bask in the warm...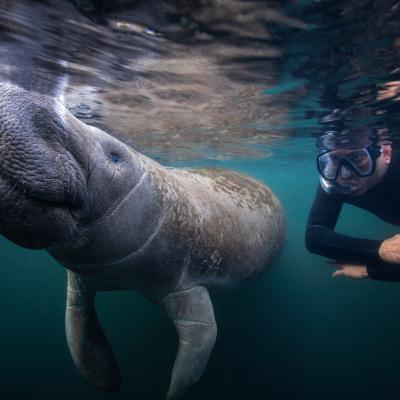 Manatees are docile creatures that gravitate to Crystal River, Florida, to soak in the warm spring-fed waters of Kings Bay and Three Sisters Springs.