Eelgrass Restoration: Feeding Manatees
Restoring the native ecosystem has many benefits including feeding our favorite floating friend, the West Indian Manatee. Local, grassroots, organization Save Crystal River is successfully restoring Kings Bay and returning the bay to a once again healthy and thriving ecosystem.




Why is restoration important?
You may not recognize the name "Lyngbya", but if you swim, boat, or watch manatees in Kings Bay you know what it looks and feels like. Lyngbya looks and feels like dark, slimy, strands of hair that seem to grow from canal bottoms and get tangled in long, floating mats.

Lyngbya, (pronounced "Ling-bee-ah",) isn't a plant at all … it's an invasive blue-green algae that thrives in low-light conditions and has been darkening our waters. Besides the look and feel — and the fact that it smells like rotten eggs — there are many more reasons to be concerned about it. Learn more about our community's fight against invading Lyngbya here.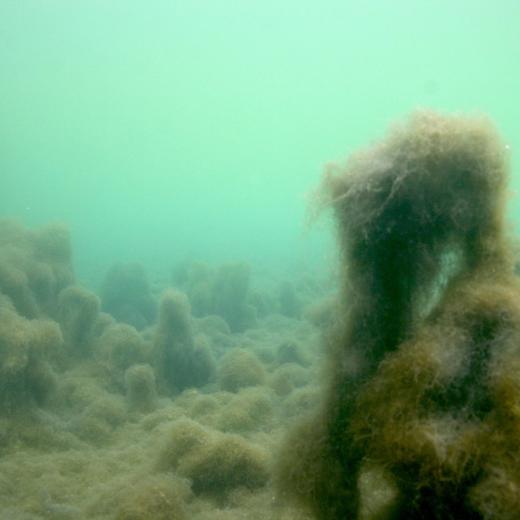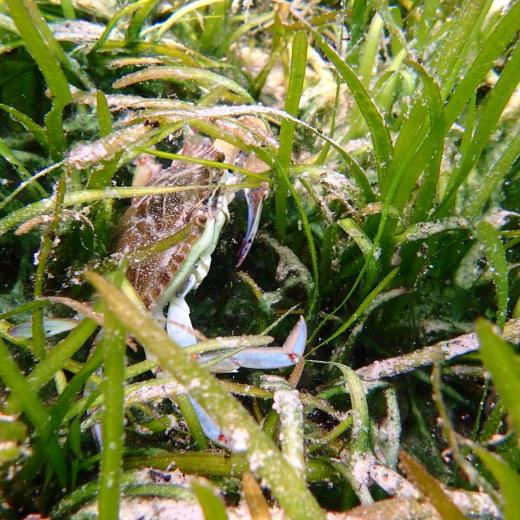 Environmental Impact
Restoring our native eelgrass meadows plays a vital role in many aspects of our environmental health. To start, it provides a crucial food source for our beloved West Indian Manatee but it also provides habitat for many other aquatic species. Seagrass and eelgrass meadows are often referred to as nursery habitats, as their dense gardens trap and slow the flow of water, creating shelter for juvenile fish. Seagrass and eelgrass meadows also absorb carbon 35X faster than the Amazon rainforest and produce 100,000 liters of oxygen per hectare (about 2.5 football fields). Learn more about the ways eelgrass impacts the food supply of native animals here.








Economic Impact
The economic impact of Lyngbya is a real threat to our economy and quality of life in Crystal River and Citrus County. Our springs are our lifeblood: commercial fisherman and recreational charters depend on the waterways for fishing and crabbing. Hotels, attractions and tour operators depend on tourists visiting the area to swim, dive, kayak, paddle board, hike, take photographs and see manatees. In fact, tourism alone infused nearly $175 million into the Crystal River economy in 2014. Learn more about the economic impacts of Lyngbya here.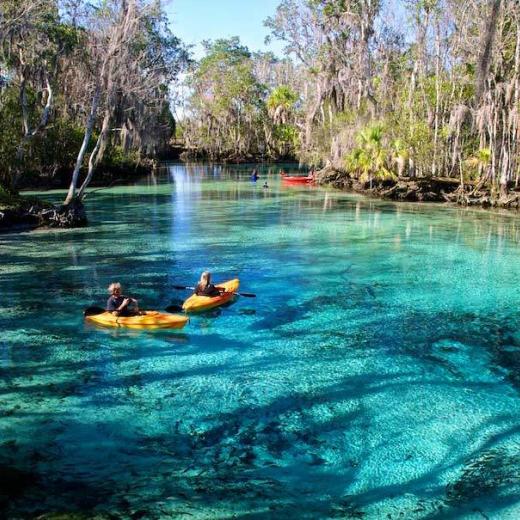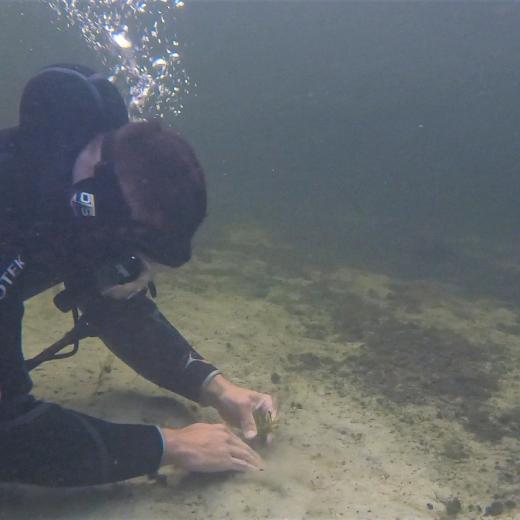 Restoration is a proven three-step process
Remove + Replant + Maintain = Restore. The first step is removing the Lyngbya through specially designed vacuum equipment that doesn't disturb the existing sand and sediment. Once the Lyngbya has been removed, aquaculture specialists plant specially cultivated eelgrass, "Rockstar" and "Salty Dog". The last step is perhaps the most important: surrounding the eelgrass plantings with a simple "manatee exclusion cages" that prevent hungry herbivores (not only manatees but also fish, ducks, and turtles) from eating the plants before they have a chance to establish a stable root system. Learn more about the restoration process here.










Doing your part for the environment
Learn, advocate, educate, donate, and volunteer! The responsibility of our environment falls on all of us. Be aware of your anchors and propellers while boating in our waterways. Scars in the eelgrass meadows can take up to 10 years to heal themselves with avoidable damage that only takes a few seconds. There are many other ways you can help to ensure our waterways are restored for generations to come! Learn more about volunteering and donation opportunities here.