Homosassa Itinerary
Old Florida Charm Meets Aquatic Adventure and Natural Wonders in Homosassa
Nestled around the Homosassa River—a spring-fed waterway leading to the Gulf through some of the region's most stunning scenery—is the town of Homosassa. Like no other place in the Sunshine State, Homosassa captures the feel of an Old Florida fishing community where life moves at the lazy pace of a gently drifting river and natural adventures await around every bend. You could easily spend a week or more exploring all that Homosassa has to offer, but a three-day getaway such as the sample itinerary described here offers a wonderful opportunity to sample many of the area's highlights.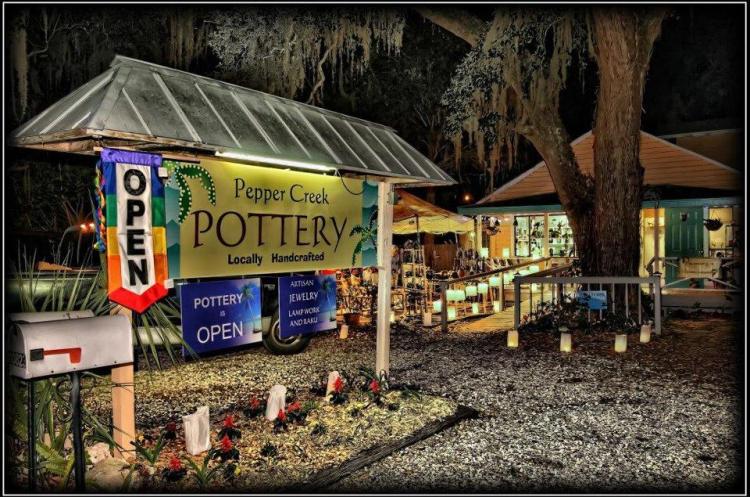 DAY 1: A WILDLIFE ADVENTURE

A great way to begin your Homosassa exploration is with one of the area's best known attractions: The Homosassa Springs Wildlife State Park. Open every day, Homosassa Springs Wildlife State Park showcases Florida fauna —from key deer to red wolves, reptiles birds and more—in a natural setting along a 1.2 mile boardwalk. Several manatees call the park home and can be observed in the underwater observatory along with teeming schools of fish. While not a native Floridian, park resident Lu the Hippo was made an honorary citizen of the state by Gov. Lawton Chiles. Fascinating educational programs are offered daily on manatees, snakes and alligators, and the Children's Education Center will entertain the little ones.
The park's Wildside Café is ideal for a quick bite and open daily from 9 a.m. to 5:30 p.m. at the west entrance on Fishbowl drive. After you have eaten, stop by the Citrus County Visitors Bureau next door to say hello and receive free tourism information.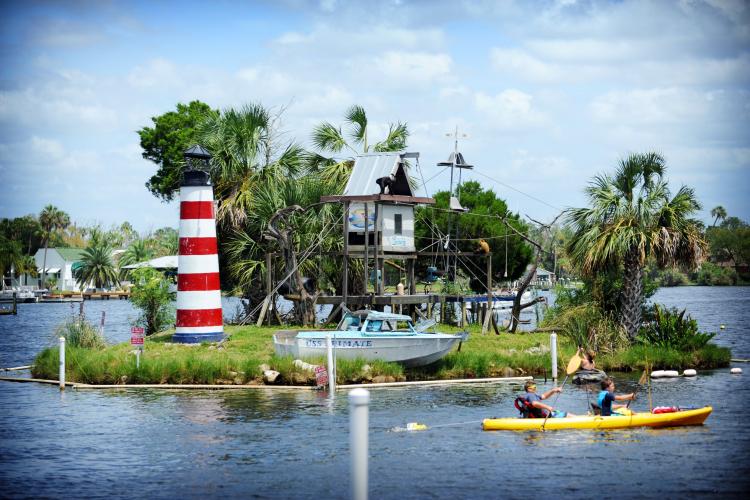 Other opportunities abound to round out a fun-filled day. Not far from the Wildlife Park lies Homosassa Butterfly, one of the area's newest attractions. The facility features a 2,500-square-foot enclosed habitat filled with live butterflies. Guests can also see live displays including butterfly eggs, a caterpillar room and a chrysalis room, plus a state-of-the-art movie room. Plus, you can see beautiful works of art from talented artists at Riverside Gallery and explore the past at the Yulee Sugar Mill Ruins Historic State Park.
DAY 2: A WATER ADVENTURE
The second day of your stay presents an ideal opportunity to enjoy the aquatic adventures that make this The Water Lover's Florida. Old Homosassa is a hub of on-water activity with many guide services and rentals available.
Take a boating tour on the Homosassa or Chassahowitzka Rivers from one of several local tour companies, You will have the chance to take in some remarkable scenery, learn about the teeming ecosystems and rich history of the Nature Coast, and have a lot of fun along the way. Fishing guides are also available to take you to the best fishing spots—both inshore and in the vastness of the gulf. From big mouth bass to trophy tarpon, Florida sport fishing is at its best in Homosassa and neighboring Crystal River.
You can also rent a boat and do some exploring or fishing on your own, or dive in and swim in our beautiful springs. Several restaurants along the Homosassa River offer boat access as well as two Seafood Houses with Retail Markets (Shelly's Seafood and Cedar Key Fish and Oyster Co.)
Canoe and kayak rentals are another way to get out and experience the area's waterways first hand. Use the resources here on VisitCitrus.com to find places to put in and plan a kayaking experience you won't soon forget.
Monkey Island in Homosassa is a must see, and no mention of the area's aquatic activities would be complete without it. Located in the middle of the Homosassa River in front of The Homosassa Riverside Resort, this whimsical island is home to monkeys frolicking around a miniature lighthouse and playing in their "monkey condo."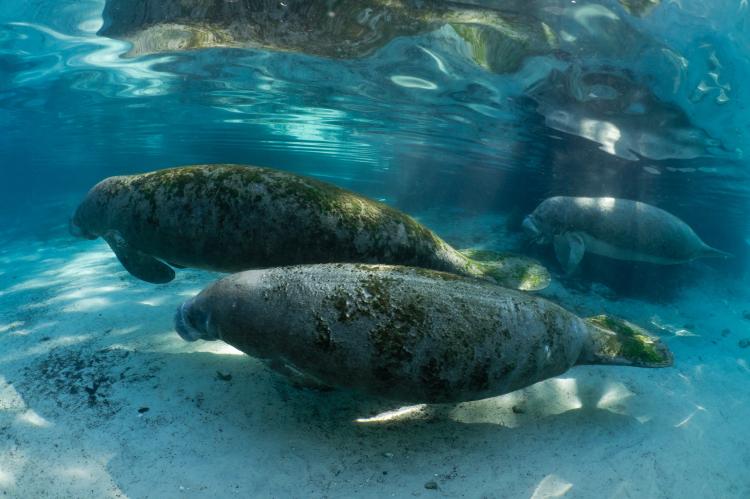 DAY 3: AUTHENTIC FLORIDA EXPERIENCE
Homosassa is wonderful all year, but things become especially exciting with the area's special seasonal activities. If the timing is right, spend the third day of your visit with a once-in-a-lifetime manatee or scalloping experience.
Manatee tours operate all year round, although the very best time to meet a manatee is in the cooler months. As the water temperature in the ocean drops, hundreds of manatees make their way into the comparatively warm springs and spring-fed rivers of Citrus County, creating North America's largest manatee gathering every year. These guided trips often depart early in the morning, carrying you to ideal grounds for sea-cow encounter in the crisp morning air. Tour operators typically supply a snorkel and fins; just don't forget a swimsuit—and your sense of wonder.