Though it may share a name with the famed Scottish city, the experience of Citrus County, Florida's Inverness is 100 percent Floridian. Strolling the city's renowned Courthouse Square is like stepping back to age before booming metropolises and raucous rollercoasters became the Sunshine State's hallmark. It's a ticket to a gentler time when Southern graces and small town charm still ruled supreme. Escape to Inverness to drink in a Florida that most have forgotten.
DAY 1
An ideal way to begin your stay is at the center of the city itself at the downtown district centered on Courthouse Square, where The Old Courthouse keeps watch over the charming shops, restaurants and streets like a stately grandfather overlooking his playing grandchildren. The Citrus County Board of Commissioners built the courthouse in 1912 to provide expanded services during the extensive phosphate, citrus, lumber and dry goods trade of the early 20th century. It has since received extensive restoration and was featured in the 1961 Elvis Presley film Follow That Dream. Step inside the courthouse to explore The Old Courthouse Heritage Museum, a treasure trove of fascinating Citrus County history. The museum also regularly features traveling exhibits and special engagements from around the state. Past exhibits have included everything from Civil War history to citrus crate labels. Downtown Inverness also boasts a wide variety of shops and restaurants for just about any taste. One example of a unique shop in downtown Inverness is Ritzy Rags and Glitzy Jewels, which has appeared on national television. Known as "the theme park of Inverness," this shop offers browsers an experience combining museum, antique store and one-of-a-kind consignment shop. A number of local restaurants feature fare from around the world, including such local favorites Little Italy of Inverness, which has received stellar ratings on the TripAdvisor website. For a comprehensive list of places to shop and dine in Inverness and its neighboring towns, please visit the shopping and dining portions of our website.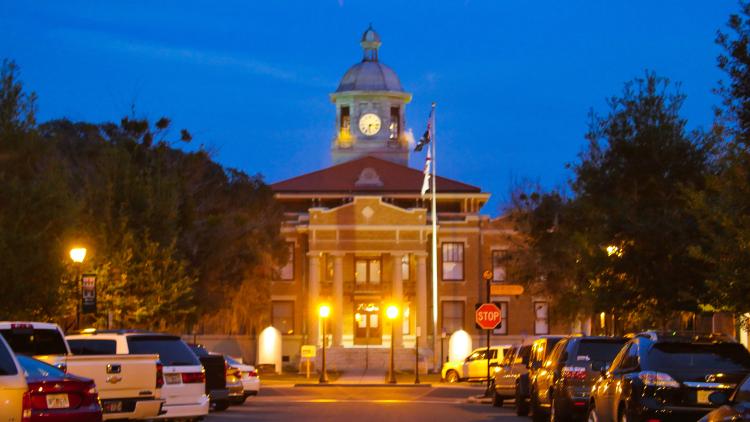 DAY 2
On the second day of your visit, get out and explore the scenic natural surroundings nestling historic Inverness. For cyclists, the Withlacoochee State Trail offers an experience of peddling perfection. An example of a successful "rails to trails" program, the Withlacoochee State Trail was a 46-mile section of railroad track that has been paved for use by visitors on bicycles or foot. Because the trail is paved and flat, it is ideal for all levels of experience. There is a trailhead in Inverness near Wallace Brooks Park, from which you can bike north to the Withlacoochee River near Dunnellon or south through Nobelton to the Brooksville area. Whichever direction you choose, you're in for the treat of Central Florida bike riding at its natural best. In-line skaters, walkers and bird-watchers will have an equally good time on the trail, and an unpaved equestrian trail follows portions of the paved path. The Withlacoochee State Forest, through which portions of the State Trail pass, presents a wide variety of outdoor activities in its own right and was named one of the "10 Coolest Places You've Never Been in North America" by the World Wildlife Fund. This is the third-largest State Forest in Florida, and the large Citrus Tract of the forest abuts Inverness to the west and south. The Withlacoochee State Forest offers guests trails for hiking, biking and horseback riding, as well as fishing and even seasonal hunting. What more, the Citrus Tract is a site of the Great Florida Birding Trail, ensuring amble opportunities for spotting uncommon avians.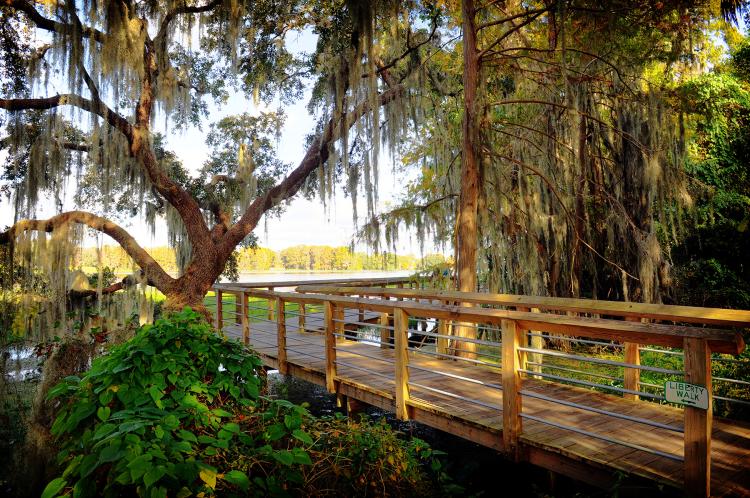 DAY 3
On the third day of your Inverness excursion, consider taking a guided fishing trip. Inverness' 13-mile Tsala Apopka chain of lakes offers some of the best bass fishing found anywhere. And nearby communities of Crystal River and Homosassa have a variety of guide services, as well as boating tours that give you the chance to take in some remarkable scenery, learn about the teeming ecosystems of the Nature Coast and have a lot of fun along the way. The events calendar in Inverness is also overflowing with family activities that you will want to save time for, including the now-famous Cooter Festival each October, which was featured on Comedy Central's The Daily Show.
Learn more about Inverness, Florida.