6 Ideas for Family Fun in Crystal River, FL
Discover outdoor adventures and fun things to do for your entire family.
Visiting Citrus County, FL, with your family? Check out our top six suggestions for interactive and immersive activities that will make your whole family happy.
1. Meet a Manatee
We're known as one of the only places in Florida where visitors can swim with manatees. Get to know these gentle sea creatures with a visit to one of our gorgeous natural springs. Choose from a variety of interactive manatee experiences, including boat tours, kayak tours, stand up paddleboarding, and guided diving and swimming tours.
2. Play in The Water
There are so many swimming options in Crystal River. Fort Island Gulf Beach is one of the most popular swimming spots for families. You can take a dip in the ocean and enjoy ample free parking, showers, restrooms, and the boardwalk. Other good swimming options include our beautiful natural springs, lakes, or local swimming pools.
3. Pick Blueberries At a Local Farm
Treat your family to a day of picking fresh blueberries at a local farm. The peak blueberry season typically runs from mid-March through May in Florida. There's nothing sweeter than fresh berries plucked right off of the bush. Top farms for picking include, Florida's Best Blueberries, Misty Meadows Blueberry Farm, and Bette's Blueberry Farm.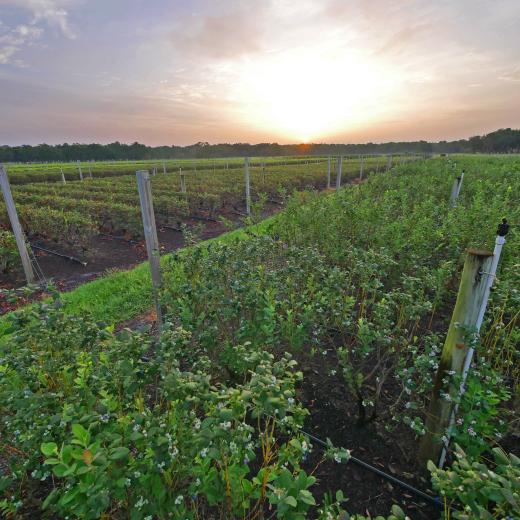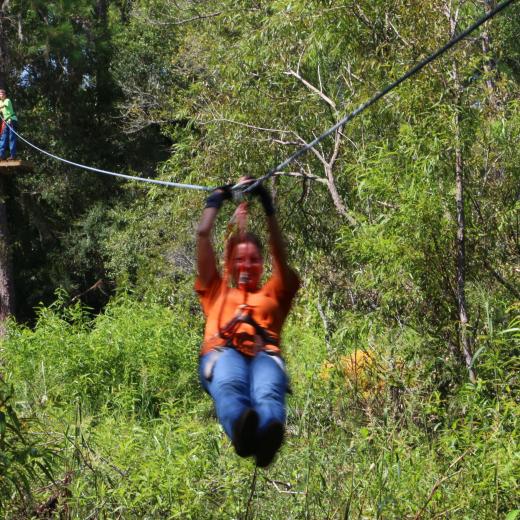 4. Take A Trail Ride On Horseback
Sunny Side Up Farm rescues horses and offers affordable and family-friendly trail rides through the Withlacoochee Forest. What a feel-good way to interact with horses who are lucky to find sanctuary and care in a loving environment.
5. Head to The Speedway
Visit Citrus County Speedway for an evening of white-knuckle fun. With ongoing events featuring a variety of vehicles (think school buses doing figure-eights!), the speedway will keep your whole family on the edge of their seats. General admission is $10 for adults and $5 for kids ages 17 and under. Kids ages 6 and under get in free!
6. Go On A Treetop Adventure
The Treetop Adventure course at Faith Haven offers kids 54 inches and taller a challenging outdoor adventure. Enjoy a day outdoors building your family's teamwork and communication skills on seven ziplines, several climbing walls, and additional elements to explore, play, and jump through.
Get more travel tips with our blog highlighting the top free and affordable things to do in the area. Or visit our things to do page for all of the top attractions and activities in Citrus County.