Rocky Horror Picture Show
This event has expired and is here for your information.
October 31, 2019
@ 7:30 PM - 9:00 PM
Special Halloween Show! (Rated R)
This is an exceedingly grand visual and musical camp satire of the golden days of the B-movie horror and science-fiction genres. Projected along with a musical soundtrack to give audience participation a new meaning in dimension, time and space, this shall be a night viewers will remember for a very long time in the sexually kinky, rock 'n roll, rock-opera world of a gender-bending scientist - and his time warped plans. Starring Tim Curry, Susan Sarandon and Barry Bostwic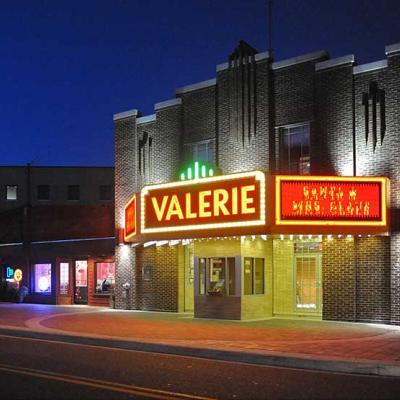 This beautifully restored theatre on Courthouse Square was built in 1926 and named for the owners daughter. Elvis Presley and the crew of the movie "Follow That Dream" viewed daily takes of filming...