Comedy Night at the Valerie
This event has expired and is here for your information.
May 6, 2023
@ 7:00 PM - 9:00 PM
With a background in improv and music, Richy brings hilarious anecdotes inspired by growing up in a large family offering an interesting twist on the world's most ridiculous people, situations and everyday life. He's been featured on VH1, MTV, TNZ and more while working with some of the biggest names in the business including Dana Carvey, Craig Robinson and Jeff Garlin, to name a few. We are excited to have Richy as our headliner.
Our featured comedian is Mariza Brussolo, a stand -up comedian, actor and producer. She is a 2019 Florida Funniest Female finalist and the winner of the 2022 Cape Coral Comedian competition. Mariza has shared the stage with Jimmy Shubert, Jeff Dye, Kyle Grooms and Mark Normand. She is a clean comedian covering topics about her family and daily life.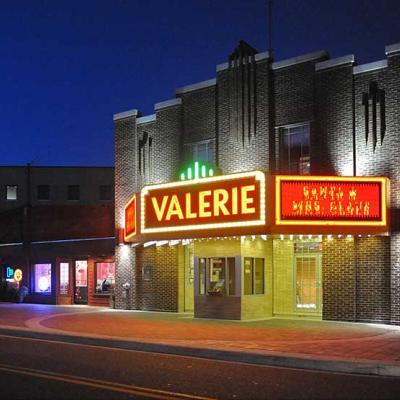 This beautifully restored theatre on Courthouse Square was built in 1926 and named for the owners daughter. Elvis Presley and the crew of the movie "Follow That Dream" viewed daily takes of filming...