Comedy Night at the Valerie!
July 1, 2023
@ 7:00 PM - 9:00 PM
Our July 1st show is the first one featuring returning comics!
Each delivered all-star performances in earlier shows and the audience wanted them back. So we put together a killer lineup to celebrate the big weekend.
Headlining is the hilarious Ron Feingold. Well known around the country for his original Comedy Acapella, Ron has recently started a new venture called Open Bar Comedy which quickly exploded online. Ron lives in Orlando.
Joining us from Tampa are two best friends and co-hosts of the Curry Chicken Podcast, JJ Curry and Ricky Hicken. Each will perform their own feature sets.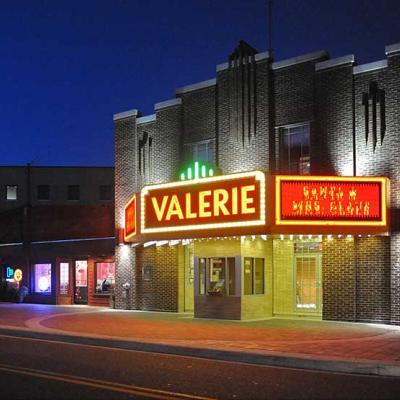 This beautifully restored theatre on Courthouse Square was built in 1926 and named for the owners daughter. Elvis Presley and the crew of the movie "Follow That Dream" viewed daily takes of filming...