Withlacoochee State Trail Offers Bicyclists Unique Journey through 46 Miles of Old Florida Charm
Florida's Nature Coast is the perfect answer for anyone looking to head outdoors and safely distance as we look forward to cooler weather this fall.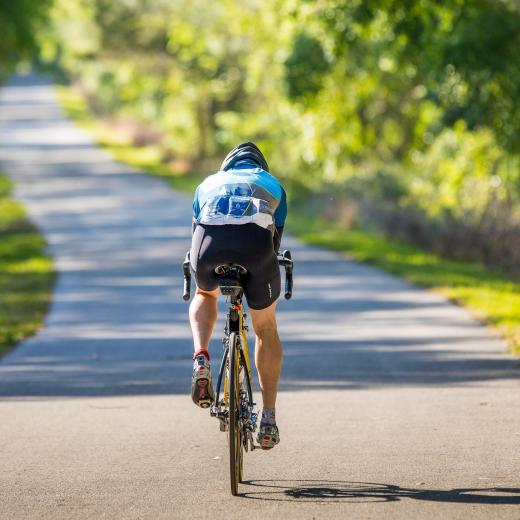 The Withlacoochee State Trail is one of the longest paved trails in Florida, covering more than 761 acres across Citrus, Hernando and Pasco counties. The trail is created from more than 46 miles of old CSX rail line and is recognized as one of the best rails-to-trails conversions in the United States.

The Withlacoochee State Trail is very user-friendly, with restrooms, water fountains, and parking, and entries/exits from multiple points, making it a great option for cyclists of all ages, skill and fitness levels. Depending on their route, trail-goers can choose to explore six distinct natural environments, discover small towns and working ranches, and hit highlights such as the Withlacoochee State Forest, the southern Withlacoochee River Canoe Trail and Fort Cooper State Park. Riders needing a rest can stop for a breather at any of the numerous restaurants, shops, hotels and inns along the way.

While it is ideal for cyclists, the trail also easily accommodates walkers, runners, hikers, and skaters, with portions of the trail even open to equestrian riders. The site was designated part of the Florida Greenways and Trail System and as a National Recreation Trail, with rich opportunities to view native plants and wildlife.

Trail users can access the trail at five unique trailheads: Gulf Junction Trailhead, South Citrus Springs Trailhead, Inverness Trailhead, Ridge Manor Trailhead, and Owensboro Junction Trailhead. If you choose to start your journey at the entrance points in Floral City or Inverness, options for lodging and local eateries can turn your day trip into an adventure-cation or an all-day outing. The Inverness Trailhead culminates at the newly opened Depot District, which includes playgrounds, an open-air pavilion, a stage and picnic area, and cycling shops. Friendly restaurants, coffee shops and pubs provide perfect places to fuel up or cool down. Find out more information about the Withlacoochee State Trail and plan your visit today at DiscoverCrystalRiver.com.