Elvis is Everywhere
Sixty years later, Elvis Fans still come to Citrus County to "Follow That Dream"
In 1961, fewer than ten thousand people lived in Citrus County, Florida. It was a literal backwater of the Sunshine State until the biggest celebrity in the world took up temporary residence at the Port Paradise Hotel in Crystal River. It was a uke of location scouting that brought the King to Kings Bay." There were two things they were looking for," says Kathy Turner Thompson of the Old Courthouse Heritage Museum in Inverness: "a courthouse and a beach. They stopped in Crystal River and someone told them they should come over here to look at the Courthouse. So, they decided this was the place."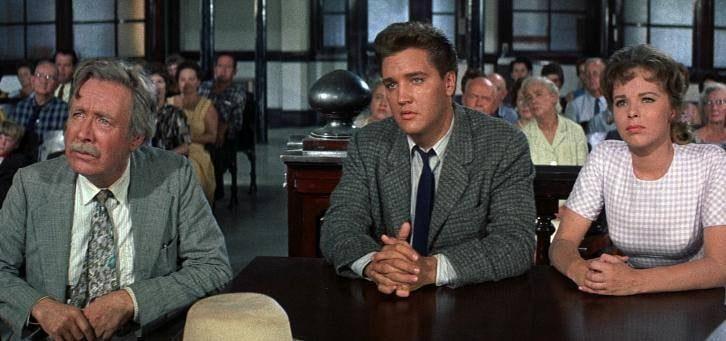 The film was Follow that Dream, which premiered in 1962. It was Elvis' ninth film but it would be different from many of the other mass-produced Elvis Presley movies of the era. This one was based on a book, Richard P. Powell's Pioneer Go Home!, and it was shot almost entirely on location. For Elvis fans, that makes this hallowed ground. "I've been to Memphis many times, Tupelo and Graceland," says Catherine Richardson from Manchester, England. "I just really wanted to come here. "Catherine and thirty other Elvis fans come on a bus tour with Strictly Elvis UK. "Following where Elvis was is quite an emotional experience," says Peter Newman from Belfast in Northern Ireland, as he stands on the bridge over Bird Creek in Yankeetown.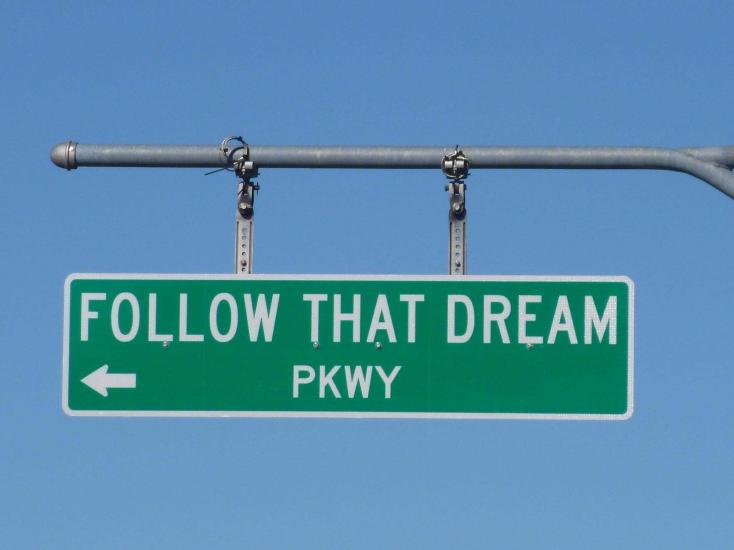 Bird Creek, now on the aptly named Follow That Dream Parkway, is one of eleven locations in or nearby Citrus County that Elvis fans have on their must-see list. Needing a beach, the Producers hired local contractors to haul in sand and build an artificial one on Pumpkin Island. It became the main set for the story about squatters who run afoul of gamblers and a wily state social worker. Production took place in July and August 1961."The movie Follow that Dream, it's got this raw innocence about it," says Celia Mitchell, as she stands in the middle of Basswood Avenue in Red Level where the opening scene was filmed. "I know this is just a road but I'm taking this road and Following my Dreams," she says. Elvis, just 26, and a small-town kid at heart, was a hit with the locals and those flocking in from surrounding cities to see him—including 11-year-old rocker-to-be Tom Petty of Gainesville.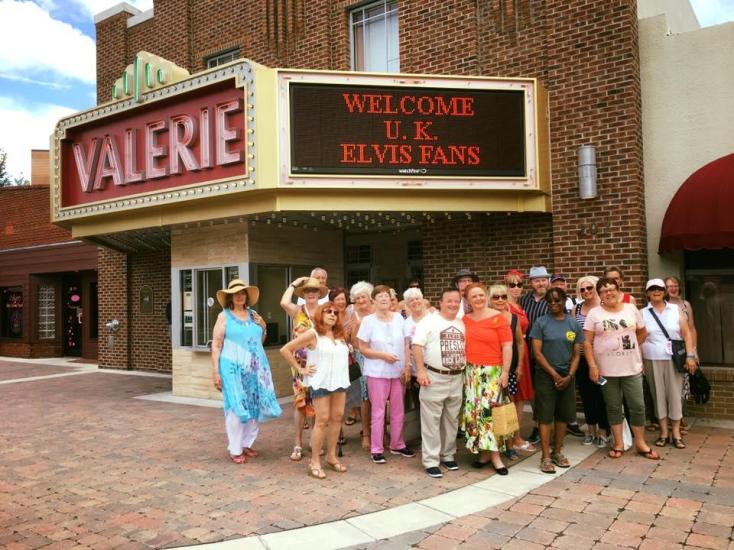 "I think Elvis really loved his time here," says Kathy Turner Thompson. "He bought a boat and he liked to go out on Kings Bay and the river when they weren't filming. "In Inverness, Elvis tossed a football with kids and the crew. Daily takes from the shoots were viewed across the street at the Valerie theater. Remarkably, it was the Courthouse scenes that restorationists turned to in the mid nineties to figure out what the Courthouse's original interior looked like. "Everything that was here in the movie had been taken out," Kathy explains. "Those scenes were the only pictures that existed of the original courtroom."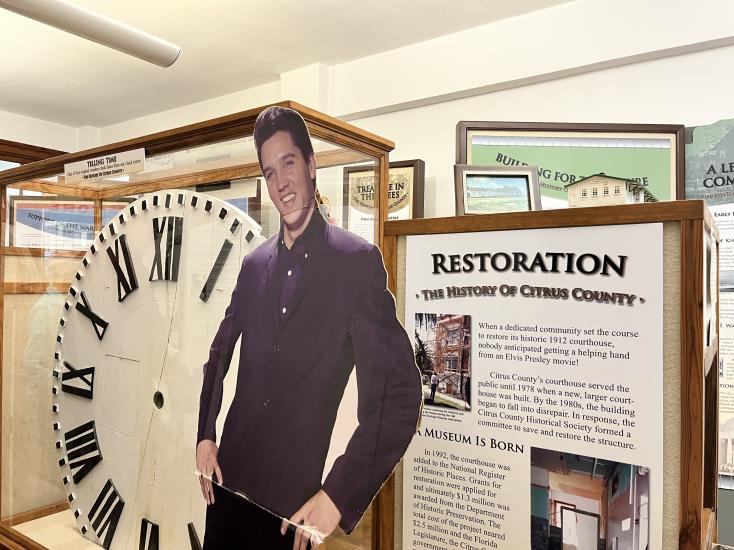 Places to Follow That Dream:
Bird Creek Bridge and Pumpkin Island

34002 Follow That Dream Pkwy, Yankeetown
Where the artificial beach set, now gone, was built in 1961
Crystal River Middle School Gymnasium
344 NE Crystal Street, Crystal River
The Gym was used as a sound stage for interior sets
US Highway 19
US Highway 19 and North Basswood Avenue, Crystal River
Scene where Elvis and his family trespass onto an unopened new highway
Elvis Statue and Information Center
167 Follow The Dream Pkway, Inglis
Great spot for information on locations from the film in Inglis and Yankeetown
The Port Hotel and Marina
1610 SE Paradis Circle, Crystal River
Where Elvis and the crew stayed during filming
Old Courthouse Heritage Museum
1 Courthouse Square, Inverness
Where the climatic courthouse scenes were shot
The Valerie Theater
207 Courthouse Square, Inverness
The Director, Elvis, and cast reviewed daily takes here during filming