Williams and Ree Musical Comedy
This event has expired and is here for your information.
April 30, 2022
@ 6:00 PM - 7:30 PM
This long running duo eschews political correctness and conformity and spins comedy gold from the union of a Plains Indian (Terry Ree) and a Western Angloid (Bruce Williams).

The framework surrounding the comedic pair is music, which has earned them a CMA vocal duo nomination. Their television credits include Country Kitchen, HeeHaw, Laff TV and Comedy Central. They currently host Country Thunder Music Festivals around North America and are featured on Sirius Radio.
Gold VIP- $99 includes seating in rows 1-2, meal, beer, and wine from Oscar Penn's and an autograph photo laminate.
Silver VIP- $40 includes seating in rows 3-5
General Admission- $30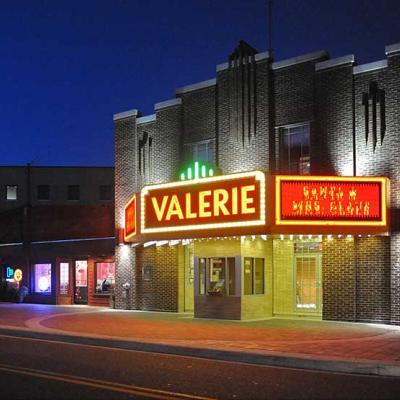 This beautifully restored theatre on Courthouse Square was built in 1926 and named for the owners daughter. Elvis Presley and the crew of the movie "Follow That Dream" viewed daily takes of filming...