The Jojo and Jay Experience
This event has expired and is here for your information.
April 1, 2022
@ 7:00 PM - 10:00 PM
Jojo and Jay are a dynamic duo and experienced musicians, preforming a good blend of pop, R&B, Country, rock, and jazz!
This event will be held at the Historic Valerie theater in the downtown Inverness Courthouse Square. You have two chances to catch the show, Friday, April 1st (no joke!) and Saturday, April 2nd. Beer, wine, and snacks will be available for purchase.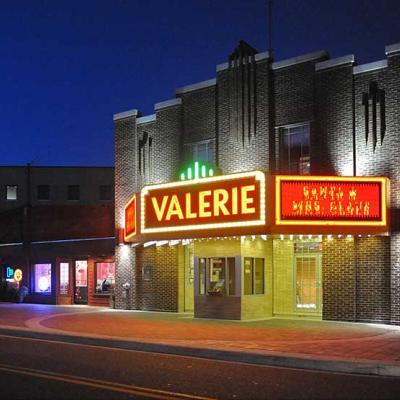 This beautifully restored theatre on Courthouse Square was built in 1926 and named for the owners daughter. Elvis Presley and the crew of the movie "Follow That Dream" viewed daily takes of filming...