The Curse of the Hopeless Diamond
This event has expired and is here for your information.
August 21, 2021
@ 7:00 PM - 9:00 PM
Two Pence Productions presents an audience participation murder mystery play, "The Curse of the Hopeless Diamond."
Witness accounts tell the tale of a gruesome and senseless tragedy, and detectives are already searching for clues. Is it really a Gypsy Curse or is it cold-blooded-MURDER?
Can YOU put the pieces together? Put on your best Sherlock thinking cap and join us at the Historic Valerie Theatre for an exciting and INTERACTIVE show (all attendees will receive instructions on how to help solve the case), complete with great prizes for the audience to compete for...
For more information, contact the Valerie Theatre at (352) 341-7850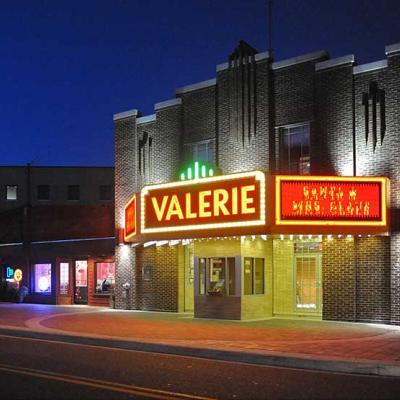 This beautifully restored theatre on Courthouse Square was built in 1926 and named for the owners daughter. Elvis Presley and the crew of the movie "Follow That Dream" viewed daily takes of filming...