MLK Unity Walk & Presentation
This event has expired and is here for your information.
January 20, 2020
@ 9:00 AM - 10:30 AM
The City of Inverness and The New Church Without Walls International welcome you to join us for unity walk and presentation at the Valerie Theatre. The New Church Without Walls brings together speakers for an hour-long presentation that is a celebration of the life and work of Dr. Martin Luther King, Jr.All are invited to this free event hosted at the Valerie Theatre. No registration required for the walk portion.
8:45 a.m. gather at Liberty Park, 286 N. Apopka Ave., Inverness
9:00 a.m. unity walk to the Valerie Theatre (0.3 miles)
MLK Program presented by the New Church Without Walls. Questions about the program, please contact the church at thenewcwow@gmail.com or 352-344-2425.
Questions about the Valerie Theatre (352) 341-7850.
Questions about the Unity Walk (352) 341-7820.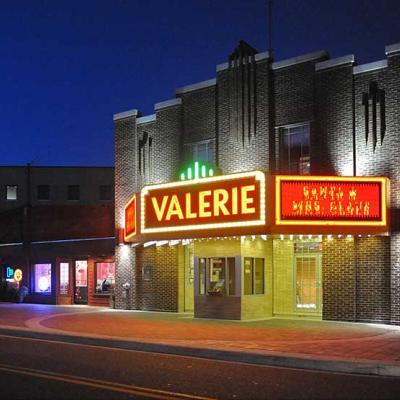 This beautifully restored theatre on Courthouse Square was built in 1926 and named for the owners daughter. Elvis Presley and the crew of the movie "Follow That Dream" viewed daily takes of filming...