Manatee Adoption Day
This event has expired and is here for your information.
November 23, 2019
@ 10:00 AM - 3:00 PM
Looking for an interesting holiday gift for that someone that has everything? Stop by Homosassa Springs Wildlife State Park for our Manatee Adoption Day and "adopt" a manatee from Save the Manatee Club.
This event is part of the park's monthly focus for November on West Indian Manatees. By adopting a manatee, you will become a member of the Save the Manatee Club and can help this threatened species. Memberships help fund manatee rescue and rehabilitation, education, public awareness projects, and conservation to protect manatees and their habitats.
For more information on adopting a manatee, contact Save the Manatee Club at savethemanatee.org or by calling 1-800-432-5646.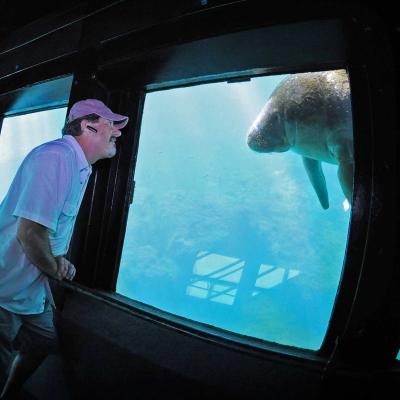 Manatees can be seen year round at this State Park dedicated to Florida's native wildlife. See manatees, Florida panthers, American alligators and crocodiles and many other species of birds, reptiles...