Lu's 63rd Birthday Celebration
This event has expired and is here for your information.
January 27, 2023
@ 10:30 AM - 11:30 AM
Join us for this monumental, hippo-sized event for our beloved resident hippopotamus, Lu, as we celebrate his historic 63rd birthday.
Visitors, staff and volunteers at the park will join together in singing "happy birthday" to Lu. Park Staff will present Lu with his specially made birthday cake. Special human treats will be available compliments of The Hyppo. The celebration will occur at the hippo exhibit at 10:30AM.
For more information, please call the state park at 352-423-5600.
Adults (age 13+), $13; children ages 6-12, $5; children 5 and under admitted free.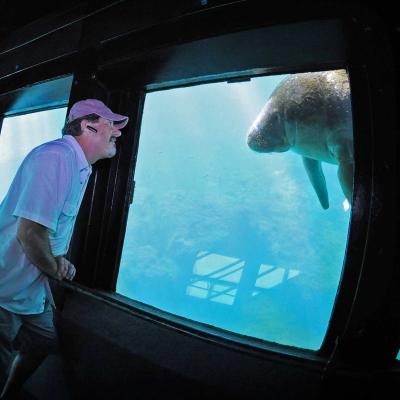 Manatees can be seen year round at this State Park dedicated to Florida's native wildlife. See manatees, Florida panthers, American alligators and crocodiles and many other species of birds, reptiles...