Last Laughs for 22: Old Time Radio Comedy Show
This event has expired and is here for your information.
December 30, 2022
@ 7:00 PM - 9:00 PM
Fresh off their success "Scary Stories for Christmas" Lewis and Young Entertainment bring their Old Time Radio Show presentation to the Valerie Theatre for "Last Laughs for 22." Tickets are only $10 and there are only a few left! Get your tickets here: https://www.tix.com/ticket-sales/valerietheatre/5008 or at the box office! Hope to see you tomorrow for the last show of the year!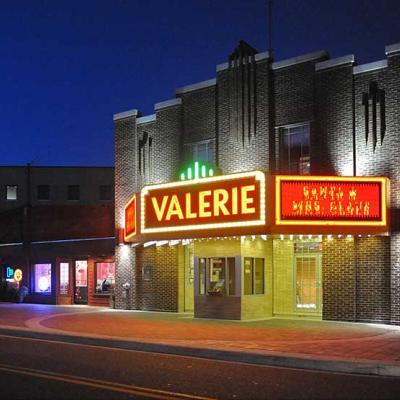 This beautifully restored theatre on Courthouse Square was built in 1926 and named for the owners daughter. Elvis Presley and the crew of the movie "Follow That Dream" viewed daily takes of filming...