Landscape of Guitar
This event has expired and is here for your information.
November 9, 2019
@ 7:30 PM - 10:30 PM
Patchouli & Terra Guitarra is the #1 Charting International Guitar duo Awarded "2017 Best Instrumental Album of the Year" with 21 CD's and 4,500 shows in U.S. Europe & Asia. Remarkably, they are also renowned for their trademarked visual art concept with exhibitions on 3 continents. They bring their world class music and world class art together in the breathtaking Animated Painting Concert Experience, The Landscape of Guitar.
This show SOLD OUT last year, so get your seats now!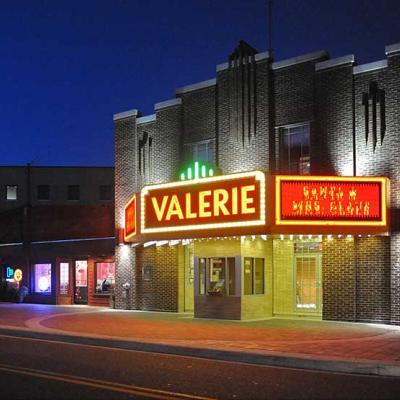 This beautifully restored theatre on Courthouse Square was built in 1926 and named for the owners daughter. Elvis Presley and the crew of the movie "Follow That Dream" viewed daily takes of filming...