HOLIDAY SHOW: The Ditchfield Family Singers
This event has expired and is here for your information.
A Christmas Holiday Show for the entire family! Don't miss the Ditchfield Family who are returning by popular demand to sing your favorite Christmas songs and more during this unforgettable Holiday experience.

The Ditchfield Family Singers has been one of the most popular groups to present at the Valerie! Two show times to choose from: 3:00 pm and 7:30 pm. Come join us in the holiday spirit!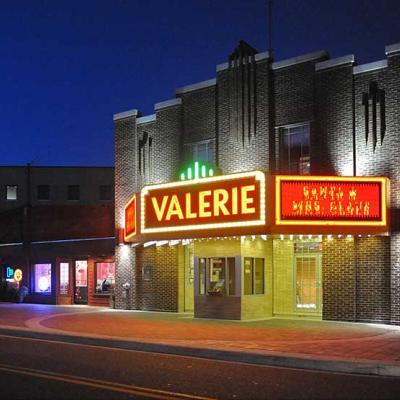 This beautifully restored theatre on Courthouse Square was built in 1926 and named for the owners daughter. Elvis Presley and the crew of the movie "Follow That Dream" viewed daily takes of filming...