Fort Cooper Days
This event has expired and is here for your information.
March 19, 2023
@ 9:00 AM - 4:00 PM
The sound of musket volleys and the smell of gunpowder greet visitors to Fort Cooper State Park when it celebrates Fort Cooper Days. Experience Florida's history during the April 1836 skirmishes of the Second Seminole War on the shores of Lake Holathlikaha. Watch as volunteers re-enact an attack between a group of Seminoles and members of the First Georgia Battalion of Volunteers. Period Arts and Crafts, living history demonstrations and exhibits, food and refreshments.

Second Seminole War Reenactments at 11:00 am & 2:00 pm.
Adults 13 years and older: $8.00 | 12 years and under: FREE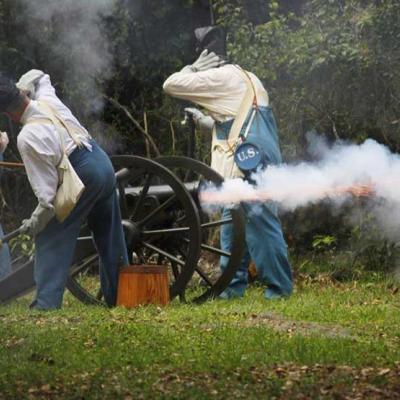 In April, 1836, during the Second Seminole War, a battle took place here in these woods. Osceola and some five hundred warriors confronted Major Mark Anthony Cooper and the 380 soldiers under his...