Fort Cooper Days
This event has expired and is here for your information.
March 21, 2020
@ 9:00 AM - 4:00 PM
Relive history at the Fort Cooper Days Seminole War Reenactment held each year on the 3rd weekend in March, providing a look at what life was like during the early 1800's in Florida, including 2nd Seminole War Battle Reenactments. Fort Cooper Days is a two-day event, complete with two battle reenactments daily, Living History demonstrations, Period Arts and Crafts, live music, food and refreshments.
Saturday: Re-enactments at 11am & 2pm
Sunday: Re-enactment at 2pm
$8 for Ages 13+ / FREE for Ages 12 & Under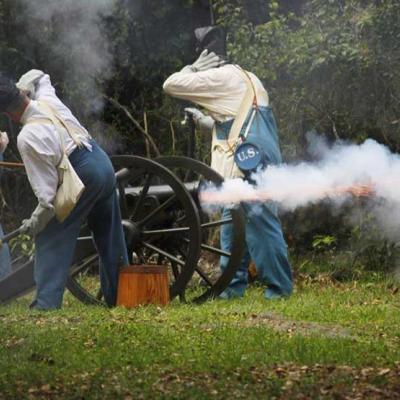 In April, 1836, during the Second Seminole War, a battle took place here in these woods. Osceola and some five hundred warriors confronted Major Mark Anthony Cooper and the 380 soldiers under his...