Elvis Double Feature - Viva Las Vegas & Jail House Rock
This event has expired and is here for your information.
September 19, 2020
@ 1:00 PM - 5:00 PM
The Valerie Theatre Cultural Center is open with lots of exciting shows on the horizon. Movies, concerts, plays, educational exhibits, and special events are just some of the featured entertainment . The rebuilt theatre seats 150 and includes a balcony with high top tables and chairs.

This Saturday is a special DOUBLE FEATURE of Viva Las Vegas & Jail House Rock starring Elvis Presley.

Tickets can be purchased on line or at the box office. The box office is open Thursday through Saturday, 10-4 and one hour before any show.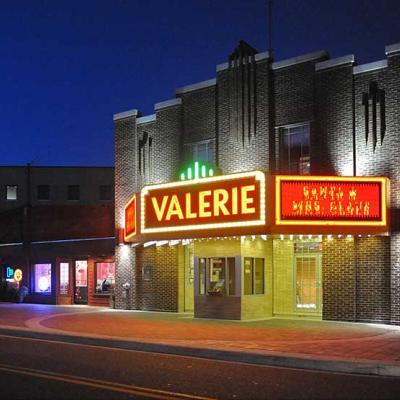 This beautifully restored theatre on Courthouse Square was built in 1926 and named for the owners daughter. Elvis Presley and the crew of the movie "Follow That Dream" viewed daily takes of filming...