Comedy on the Square
This event has expired and is here for your information.
November 12, 2022
@ 7:00 PM - 9:00 PM
Grant Toliver, a comedian based in South Florida. Known for his height (6'7") and one liner style. He has been compared to comedians such as Rodney Dangerfield and Mark Normand. He has opened for many national touring headliners including Kyle Grooms, Esther Ku, and Ricky Cruz. He also produces a monthly show in Miami called Gringo Grant and Friends.

Nik Macik got his start with Comedy Key West and has featured for some of the top comedians in the country including Chris Cope, Jimmy Shubert and Rocky Dale Davis. Since moving north he has performed all over Florida and the southeast with his Gold Coast Comedy Tour! You can also see him coming to your TV screen at home in the upcoming Feature Film: 'Fang' as Ron Larkin, and the upcoming Webseries 'Groupie: The Blueprint of a Self-Made Millionaire' as Terri Von Buren.

Originally from Iowa, Fritz Wagner cut his teeth in the Chicago comedy scene before moving to Florida in 2020. Since then, he's been hopping on stages at comedy clubs, bars, and breweries all over the Sunshine State. Come watch him tell jokes with his constant grin and a twinkle in his eye.


Show Rating: PG-13 Some material may be inappropriate for children under 13.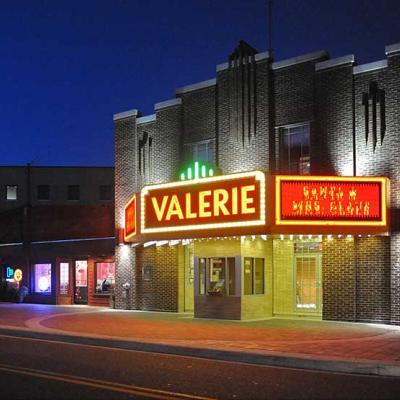 This beautifully restored theatre on Courthouse Square was built in 1926 and named for the owners daughter. Elvis Presley and the crew of the movie "Follow That Dream" viewed daily takes of filming...