Comedy Night @ the Valerie: Laughing in the New Year
This event has expired and is here for your information.
January 7, 2023
@ 7:00 PM - 9:00 PM
Comedy Night at the Valerie with our first show of a brand-new season of laughs as we continue to showcase Florida's best stand-up Comedians. Join us Saturday, January 7th with headliner Carmen Vallone. Based out of his home club, The Orlando Improv, Carmen has been touring for over 15 years, entertaining audiences with his hilarious observations. Carmen was kind enough to be the opening act our very first Comedy Night. This time, he's back headlining and he's bringing along two of his favorites. Red hot up cand coming JP Lambiase will open the show followed by our feature act, the hilarious Scott Orbany.
Comedy Night at the Valerie; showcasing the best comedians in the state.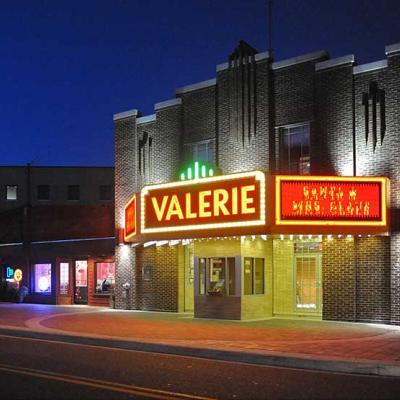 This beautifully restored theatre on Courthouse Square was built in 1926 and named for the owners daughter. Elvis Presley and the crew of the movie "Follow That Dream" viewed daily takes of filming...