Bengt Washburn - LIVE SHOW
Most people who know him would say Bengt is a logistically impaired ditz, but his comedy is described as intelligent, surprisingly universal considering the content matter and profoundly funny. The Monterey County Weekly says: "Washburn is a truly hilarious comedian..."Bengt is a former winner of the prestigious San Francisco International Comedy Competition. He has been seen on Conan, The Late Late Show with Craig Ferguson and Live at Gotham on Comedy Central. He was invited to perform at the Vancouver International Comedy Festival, The Boston Comedy Festival, the Aspen Laff Festival and most recently Gilda's Laugh Fest in Grand Rapids, Michigan.He has been interviewed about comedy on NPR and PRI and his been quoted in the Washington Post. He's been a guest on the Bob and Tom Show and all three of his comedy Cd's can be heard playing on XM Sirius radio.
Showtimes are 3:00 PM and 7:30 PM.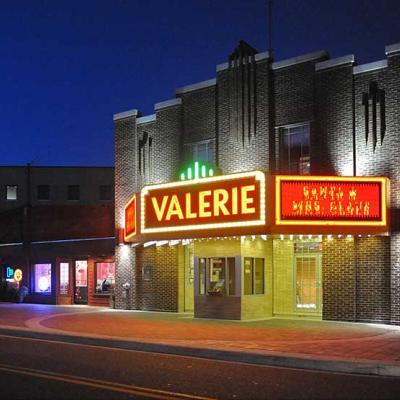 This beautifully restored theatre on Courthouse Square was built in 1926 and named for the owners daughter. Elvis Presley and the crew of the movie "Follow That Dream" viewed daily takes of filming...