BAT CHATS at Fort Cooper
This event has expired and is here for your information.
March 6, 2020
@ 5:00 PM - 6:30 PM
Due to popular demand, the Friends of Fort Cooper will again feature a special program and observation of Florida's bats. Thanks to a Boy Scout Eagle project, Fort Cooper has a huge bat house that now has thousands of inhabitants!
The presentation will be given by Shari Blissett-Clark, president, Florida Bat Conservancy and board member of Bat Belfrys Inc., dedicated to conserving Florida's bats! Participants will start the evening in Fort Cooper's Rec Hall with a social at 5:15p.m. followed by a 5:30 p.m. presentation by Ms. Blisett-Clark entitled "BATS: MYTH AND REALITY".
Following her presentation and any questions and answers, attendees will take a short walk to Fort Cooper's Bat House to witness the swarm of bats exiting the House at sundown (about 6:30p.m.) It is advised that walkers wear sneakers or close-toed shoes. It's truly a remarkable sight!
This program is free but the general park admission of $3 per car load still applies.
Seating in the Social Hall is limited. YOU MUST RESERVE by emailing Eileen Riccio at naturecoastbirder5@yahoo.com
$3 per carload/ Up to 8 People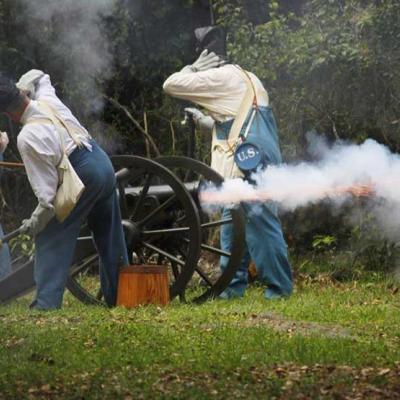 In 1835, the United States sought to expel Native Americans who were fleeing to Florida Territory in order to avoid forced relocation beyond the Mississippi River. During this Second Seminole War,...