Animal Tracks
This event has expired and is here for your information.
February 15, 2020
@ 9:00 AM - 10:30 AM
Are you interested in finding out what kind of wildlife is around you? Fort Cooper State Park welcomes you to come learn more about how to track wildlife. A park ranger will explain what to look for and how to tell which animals have been around. You will then be lead on a short hike to find some animal tracks in the park. At the end of this informative session, you will be given the opportunity to make a plaster mold of an animal track to take home (while supplies last, limited number available). This is fun for all ages. Suggested items to bring along are water, insect repellant, a hat or visor and a camera. Park entrance fee is $3.00 per vehicle, up to 8 people. **Minors must be accompanied by an adult. This event is subject to cancellation due to weather.**
$3 per carload/ Up to 8 People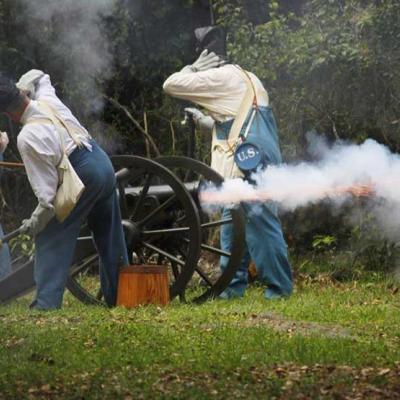 In 1835, the United States sought to expel Native Americans who were fleeing to Florida Territory in order to avoid forced relocation beyond the Mississippi River. During this Second Seminole War,...