"We are excited to be a part of this event to help support coastal resources. It goes hand in hand with our efforts to support manatee conservation; it's just the perfect fit," Adam Thomas, Director of Citrus County Visitors and Convention Bureau
"We are excited to be a part of this event to help support coastal resources. It goes hand in hand with our efforts to support manatee conservation; it's just the perfect fit," states Adam Thomas, Director of Citrus County Visitors and Convention Bureau. "The competition showcases the variety of fishing opportunities in Citrus County. In 2016 Crystal River ranked fourth in the state for the number of registered STAR anglers. That just proves how much this area is a hot spot for fishing," adds Thomas.
ABOUT THE STATEWIDE TOURNAMENT ANGLERS RODEO (STAR) AND THE COASTAL CONSERVATION ASSOCIATION (CCA)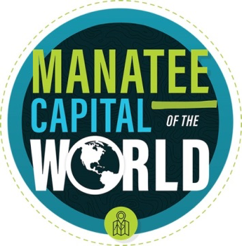 The summer-long Statewide Tournament Anglers Rodeo, presented by Yamaha, is a family-friendly event and a wonderful opportunity to enjoy the great outdoors by fishing some of the world's most pristine gulf waters, rivers and beachfronts. STAR and CCA also instill conservation efforts which are unique to Florida as the competition is designed to reward anglers that provide the most data on fish caught, regardless of size or species. Anglers and junior anglers must register for the event. Registering properly allows every registered participant to win exciting prizes and becomes stewards of Florida's coastal community since all STAR entries furnish catch data that can be used by the conservation community to make science based decisions on habitat management, stock assessment and other relevant issues.
As the west coast destination sponsor, Discover Crystal River will have more tagged redfish released in their waters than any other western county. Compared this to the four tagged fish released in the other coastal counties and it only makes sense to fish Citrus county this summer. Having more tagged fish and the ability to land all the inshore and offshore species in the Open Divisions presents anglers with a greater opportunity to win their share of over $500,000 in prizes and scholarships. This summer the first eight anglers that catch a STAR tagged redfish are eligible for a prize of a new GMC truck or a boat, motor and trailer package. Each of the six adult tagged redfish winners can choose from the GMC Sierra Pickup or one of the Yamaha powered boat packages; Contender 22 Sport, Pathfinder 2200TRS, Maverick HPX-S, Sea Hunt 225 Ultra or the Carolina Skiff 21 Fish & Ski or one of the remaining prize packages available at the time of their win.
TOURNAMENT ELIGIBILITY AND REQUIREMENTS
Youth anglers will also be eligible to participate in the tagged redfish division with the first two winners taking home a Carolina Skiff 16 JVX CC powered by a 40hp Yamaha sitting on a Road King trailer. The STAR Youth Scholarship Division presented by Academy Sports + Outdoors offers New Tide member's free entry into STAR and the opportunity to win one of twelve scholarships totaling $100,000.
You can also forget bringing an entry to weigh-in as STAR's state-of-the-art smart phone app eliminates this step. To enter a catch, anglers submit a photo of their fish on the STAR measuring device via the STAR app right from the boat, dock, or boat ramp. It is not the biggest fish that wins as most division winners are determined by a random drawing. This format encourages sportsmen and sportswomen of all ages to protect and conserve Florida's fishery for future generations.
New this year to Florida STAR is the Trash Division. Participants who gather trash while on the water and submit a photo entry of at least a 5-gallon bucket full of trash with the 2017 official measuring device via STAR's smart phone app will be eligible for a random drawing at the end of the 101 days of STAR for 1st thru 3rd place.
Improve Florida's coastal waterways, win exciting prizes and enjoy a summer vacation on Florida's most pristine lakes, rivers and coastal areas with friends and family this summer. It's easy to register for STAR and to join the Coastal Conservation Association, and who knows you may take home a new truck, boat, motor and trailer package, a scholarship or one of the many other great prizes. Visit DiscoverCrystalRiverFL.com to request a vacation planner or review our online fishing guide or call 800.587.6667 for additional details. Stay tuned as the County will be posting information on STAR room night specials. For more information visit www.ccaflstar.com
About Discover Crystal River
Discover Crystal River, is the only place in the United States where travelers can legally swim with manatees. With more manatees than anywhere else in Florida, it's The Manatee Capital of the World. There are numerous choices for kayaking, paddle-boarding and canoeing and fishing as seven rivers, a chain of lakes, islands, marshlands and mangroves create the ideal environment for a day on the water. It is a wonderful choice for those who relish fresh-caught seafood. Summer is scallop season, fall is blue crab season and spring and fall usher in seasonal fishing seasons. The area is becoming known as a top choice for eco-travelers as pristine swimmable springs, endless bicycling, walking, birding and hiking trails abound. Visit online or call 800.587.6667. Like us on Facebook, post a photo to our Instagram page or Tweet us!
---
Miles Saunders
Media Relations
Office: (352) 794-5506
Mobile: (352) 586-9206
miles@visitcitrus.com
April 5, 2017